Professor Emma Loosley, Director of the Architecture and Asceticism Project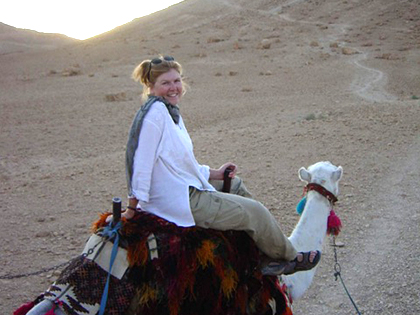 Emma works on the material culture of Middle Eastern Christianity and Christian-Islamic Interaction. She has worked in a number of countries across the region and has written on a variety of historical periods from a range of disciplinary perspectives as her work encompasses historical, art historical, archaeological and theological research. Her PhD was on the architecture and liturgy of late antique Syria and she regards Syrian Christianity as her primary area of expertise.
For the purposes of this project she has studied Georgian and Russian and travelled extensively in Georgia. This has built on previous fieldwork in Syria, Lebanon and Turkey.
To find out more about Emma's work please visit:
Dr. Lucy O'Connor, Research Associate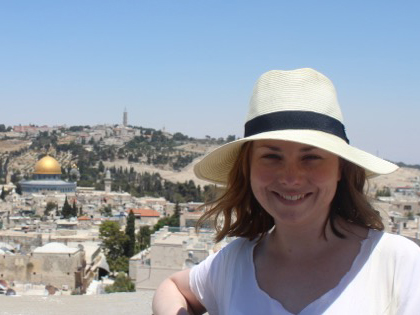 Lucy comes from an art historical background and her work concentrates on Christian pilgrimage to the Holy Land in late antiquity. This means that she is studying physical evidence of pilgrimage by exploring eulogia, or 'blessings', the holy souvenirs that pilgrims collected to remind themselves of their journey. She was the primary contributor to this project of material relating to Israel and the Palestinian Territories.
Joshua Bryant, PhD Student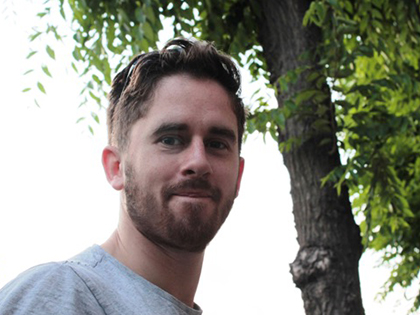 Joshua has studied archaeology and ancient history with a particular concentration on late antique fortification in the eastern Byzantine Empire. For this project he studied the limes in Lazica (Western Georgia), Eastern Anatolia (Turkey) and Syria. He was responsible for much of the Turkish material on the site and entries relating to secular, particularly defensive, structures.
Richard Holding, Digital Humanities
Website design and development by Richard Holding, Digital Humanities.
The Digital Humanities team work alongside academic staff from pre-application to final report, and on speculative research, to facilitate the use of the latest methods, and to deliver engaging and rigorous research outputs, such as text archives, databases and 3D models. The team has a wide skillset, from digitisation theory through to the most practical aspects of computer software and hardware, and from scalable software development to sustainable data formats and archiving. They work to encompass new methods as they are developed, often deploying technological advances in science and engineering, and strive to contribute knowledge and best practice back to the global Digital Humanities community.
To find out more about the team's work please visit:
Dr. Peter Leeming, Engagement and Education Project with the Georgian National Museum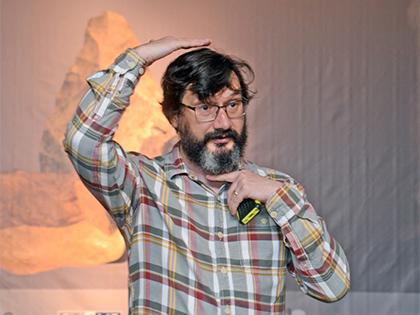 Peter holds a PhD in Neolithic and Bronze Age Archaeology and has been continuing his research in Georgia whilst accompanying his wife, Emma Loosley. Having begun his career in Manchester he has extensive experience in the field of Community Archaeology from his former work with local societies and at the now defunct Greater Manchester Archaeological Unit.
To find out more about Peter's work please visit: